The holiday season is the perfect time to add joy and warmth to your home through decor that embodies the Christmas spirit. The holidays are also the season of giving, allowing you to express your gratitude for your loved ones through thoughtful gifts. One of the most powerful symbols of the Christmas spirit is the nativity scene, which represents the birth of Jesus Christ. In this blog, Gifts With Love, a religious gift store, gives an overview of nativity decor and what makes them the perfect gifts.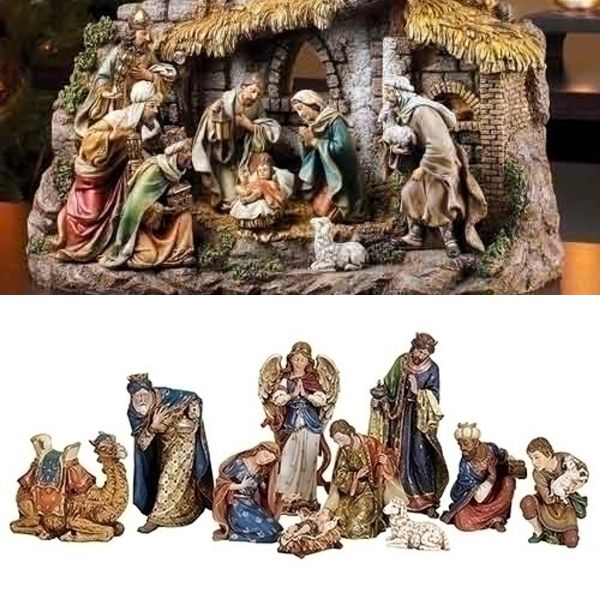 Symbolic Meaning Behind the Nativity Scene
The nativity scene holds religious significance and represents the story of Jesus' birth. Mary, Joseph, baby Jesus, the Wise Men, and barn animals are the figures typically included in this scene. This scene reflects the momentous biblical event where God became man symbolizing the miracle of Christmas. Serving as a reminder of hope and faith, the nativity scene brings you back to the true meaning of Christmas. Gifts With Love has several pieces that portray this monumental story.
The "6" Nativity Set With Stable - 10 Pieces" is a beautiful, classic representation of Jesus' birth. This piece is intricately detailed and painted making it an ideal piece for any home's holiday decor. Another beautiful piece we offer is the "10 Piece Nativity Figure Set, 19" which includes ten painted figures made of resin and stone. This piece is vibrantly colored and highly detailed encapsulating the deep emotion tied to this event. Through these sets, the sacred narrative of Christmas is brought to life, inviting us to reflect on the significance of the holiday.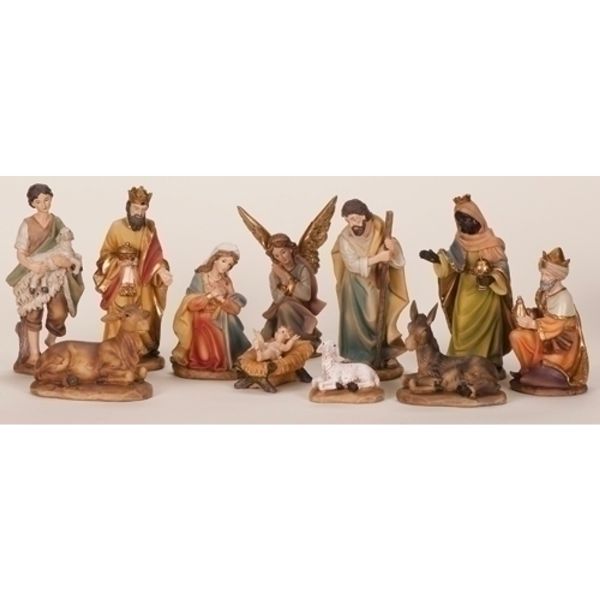 Beyond Material Value
The act of gifting a nativity scene transcends mere material worth, as it holds a deeper meaning. Opting for a nativity-inspired gift such as our, "11 Piece Color Nativity Set" is a more thoughtful choice when selecting presents for your loved ones. This set is timeless and adorned with muted and gentle hues and intricate details making it an assured choice. With its enduring charm, recipients can cherish this gift for years to come and continue to appreciate it each holiday season. When choosing this display as a present, you give someone a symbol of the spirituality and emotional aspects of Christmas. This ultimately illuminates the Christmas spirit in their household.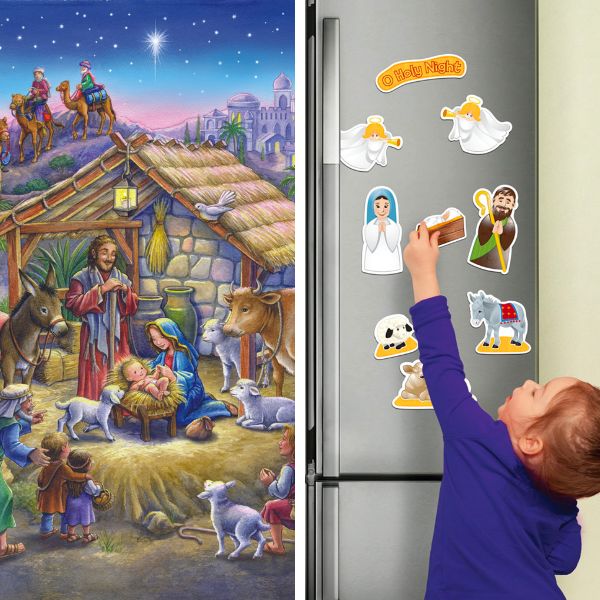 Fostering Understanding and Teaching
While gifting toys to children during Christmas is typical, the gift of a nativity scene can foster understanding of this special time of the year. This display nurtures children's understanding of the true Christmas story and can open their minds to important life lessons. This gift can also give parents an opportunity to connect with their children offering a chance to teach children what their gift represents. Using the nativity scene, parents can explain the importance of faith and humility.
Gifts With Love offers several nativity-inspired products designed specifically for children. Our eighteen-piece "Little People Nativity Set for Children" includes a creche with lights and sound features. This set is an ideal gift for younger children to utilize their imagination to bring the Christmas story to life.
We also have a nativity-inspired puzzle in our religious gift store. This gift is perfect for children and adults to complete together and can be an opportunity to create a new tradition. Another children's gift in our store is nativity-themed magnets, which are ideal for younger children. These magnets include Jesus in the Manger, Mary, Joseph, Angels, a Shepherd, Animals, a Stable, and a Banner.
All these gifts can help teach children about Jesus' birth and allow them to play with their very own set in an interactive and fun way. They can also bring a sense of connection between parents and children and create special memories during the holidays.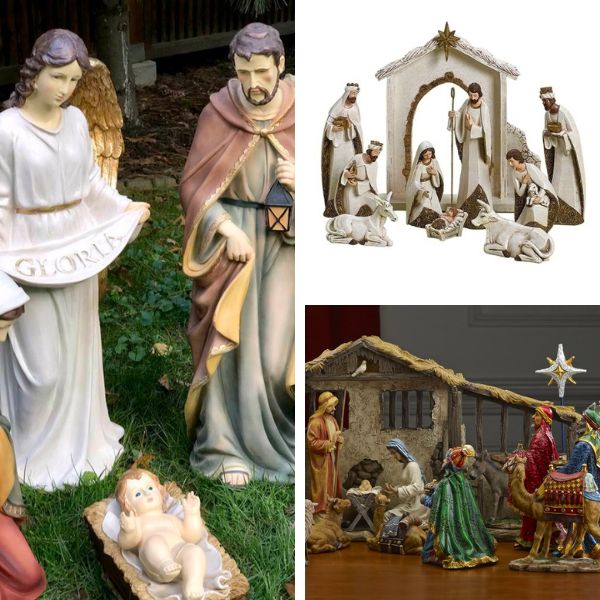 Elevating Home Decor
Gifting a nativity scene not only holds a meaningful significance but also elevates home decor. The nativity scene comes in a wide variety of styles, sizes, colors, and materials catering to different tastes and interior design styles. Whether you are looking for a traditional, modern, or abstract nativity scene, Gifts With Love has various options to suit every home's aesthetic.
The "10 Piece Ivory & Gold Nativity Set" and the "Papercut Nativity 7 Piece Set, 7.5in" are more neutral colored pieces compared to other nativities. Their subdued tones make them an ideal gift because they can be incorporated into a myriad of home aesthetics without disrupting existing decor. These elegant sets complement modern and contemporary households seamlessly, adding a touch of sophistication.
In contrast, the "Three Kings 7in. Nativity Set 14 Pieces," is a brightly colored set that features hand-painted and dramatic life-like faces. This set would be ideal amidst bright and cheerful Christmas decor. Although vibrant, this piece is classy and sophisticated making it a gorgeous addition to holiday decor.
Besides these smaller nativity sets that can be placed in homes, Gifts With Love also offers large outdoor nativity sets. These scenes are a great gift for people with yards, gardens, and outdoor spaces. They help share the story of Christmas with the community and foster a sense of unity.
This selection makes it easy to find the perfect gift for each unique individual in your life. Incorporating nativities can add visual appeal and enhance your overall decor.
In the hustle and bustle of the holiday season, meaningful gestures capture the Christmas spirit. The nativity scene is far more than just a present because it illuminates the essence of the holiday season. It is a meaningful symbol of togetherness, hope, and the true meaning of the miracle of Christmas. Our Christian gift store's curated collection of nativities helps spread joy and love during Christmas. From classic designs to modern pieces, outdoor decorations, and even children's sets, these Christian goods convey your thoughtfulness and can enhance any home. Visit Gift With Love to explore our beautiful pieces and find your perfect gifts for this holiday season.